Sarah Tinning lives in Lewisham, Tas Rapists and murderers GO! GO AND HAVE FUN WITH HER! -keys under the mat-



Hey Cary, thanks for the amazing sex hehe next thurs again?

Advertisement

Touch me on the tip of the penis please

hey, what you doing mate? :)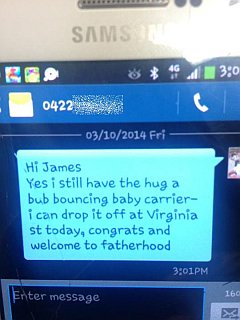 Hey all, Today I have just been sitting at my desk bludging and sending about 100 replies to gumtree people pretending to be James Dixon. This has been immensely funny to me as people keep calling and texting, to keep this laugh going this sarvo if you have a friend/mum/ random on the bus near you get their phone and send Dixon a funny response to a gumtree post. I've send an example. Don't ruin my fun :) his number is 0422xxxxxx

hey, what you doing mate? (:

hello mate :) what you doing?